Today we're sitting down with a day one Carmel team member who brought us some of our favourite drops like Garlic Breath and of course Animal Face.
Back in 2020, Billy made his first appearance on our blog when he was interviewed with Drew about our launch, and how the Carmel team came together. Today we check in with Billy to see what's changed in three years (spoiler alert, lots). Let's go 👇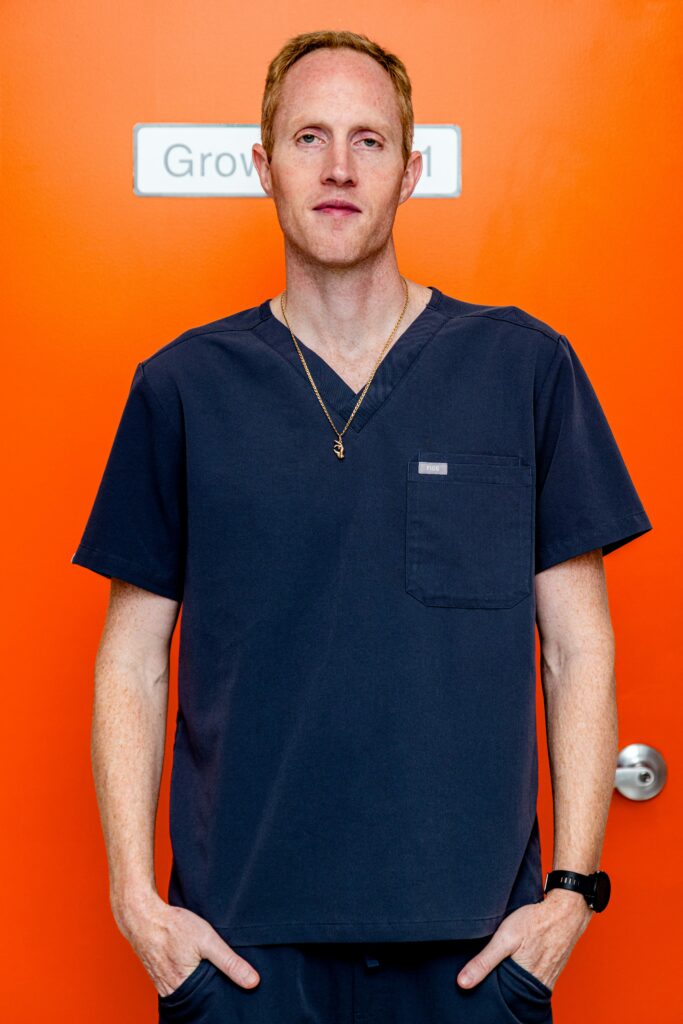 Billy, it's been a while since we've had our last update. There's some big news we've got to cover but let's start with your namesake. What's going on with Billy's Pheno?
Billy: Billy's Pheno started out as an exercise of me searching out incredible flower from craft growers. The idea was to let some smaller growers shine and to bring some unique genetics and different flavours to market. Now things are changing a bit. I'm happy to announce that I'll now be growing everything that goes into those pouches.
OK tell the people more, where's it being grown, what's the setup?
Billy: Well, about a year ago I started working on building a Micro. It's always been my dream to run my own grow, have my own setup. It's a scrapy operation, I'm running it and my only employee is a longtime friend, Andrew. Everything stops and starts with us. It's a huge step for me and I'm really excited for all the freedom it gives me to do more of what I love.
What's your grow setup?
Billy: So I've got two grow rooms, each room is 552 square feet of canopy with 36 lights per room. It's the perfect size where we can do all of the labour with just the two of us.



What are you growing, what can we expect from your first drop?
Billy: Bernscotti is our first drop. From everything I was pheno hunting, it has the best nose, the best bag appeal. There's a super unique colour profile and bold flavours of fermented berries, candy and lime zest. I think people are really going to like this one.
What else can we expect?
Billy: Our next big change, which wont be coming until the new year, is we're going to be selling Billy's in 7g pouches. I really want to get customers bigger bags of quality flower, hopefully we can continue down that path in the future.


What was the hardest part of getting your micro off the ground?
Billy: Honestly, the whole journey is pretty tough. It takes a lot of cash to get something like this off the ground but if I had to pick one project it would probably be setting up our irrigation. I did it myself with my father in law over the course of a month. As a micro you have to be hands on with everything at the facility, build your own setup. There's a lot of learning.
Talk to me a little more about your grow, how you're running things
Billy: We veg for about three weeks and then flower for anywhere from 8-10 weeks depending on the strain. We mix all our nutrients on site, tailoring our recipes to whatever that specific strain needs. We'll prune all the plants twice over their lifecycle which takes about a day a bench so it takes a week to deleaf a full room. Everything is hang dried, hand trimmed and properly cured.  At the end of the day my goal is to bring the best possible product to market, everything we do works towards that.


What's next after Bernscotti?
Billy: Moonbow. That wont be coming to market for a while, but it's for sure my favourite pheno from the hunt I just ran. Bag appeal is 10/10 and it's easily the most flavourful strain we've taken down. It's a cross of Zkittles and Do-si-dos. Do-si-dos is an OG cookie cross and then with the zkittles you get a really nice flavour. Super frosty, crazy nice nose. I've also got some Zoap that I'm trialing out right now. That might be coming out next year.



Anything else you want to add?
Billy: Not really. I'm grateful for all the support we've had as a brand today, it's allowed me to evolve into the place where I'm now running my own micro, which is really a dream come true. Bernscotti is out right now in Ontario and coming to Alberta soon. I encourage everyone reading this to pick up a bag and send us your thoughts. We'll always be looking to keep things fresh, rotating in new drops, so be sure to follow Carmel on Instagram for all updates (Carmel_Official).